ABOUT US
EUR SERVICE was founded in the year 1976 in Milan, with the clear strategy to concentrate on specific market sectors. This policy, supported by "tailor made" service, characterizes the growth of the organization on markets such as England, Ireland, Malta, Bulgaria, Latvia, etc. Middle and Far East on sea operativity.

Basic principles lay-out fosters the information interchange and encourages individual aptitude for interpersonal communication, getting the quality of services near to "outsourcing" standards also in case of minimal traffics.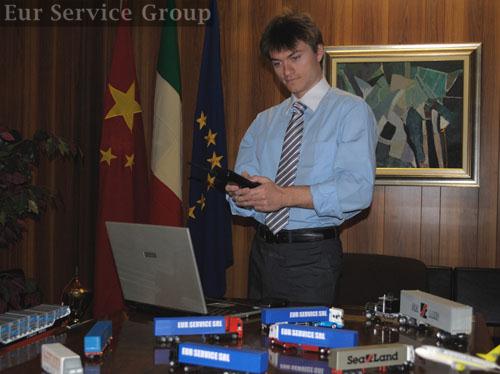 The success and the consequent growth in terms of activities and volumes of traffic imposed an adequate expansion project, in full compliance with the Company's philosophy.

With the aim to preserve the feeling with valuable customers, expansion has been realized by the setting of some local independent entities as Bologna and Vicenza with the task of perpetuating the original management know-how. Their synergic interconnection developed a comprehensive potentiality of certain relevance.

Of particular importance in this context has to be considered the opening of EUR SERVICE BANGLADESH in February 2003 and EUR SERVICE LANKA in March 2006. Strategy of a program that involves the entire sub-indian continent.

The presence in TOPS, Worldwide Logistic Provider, confirms the spirit and philosophy remarking the synergic integration of markets.

The range of specializations, the significant know-how as well as the expertise of logistical set ups in close cooperation with prospective users are the essential assets that legitimate desire of further success of our professionalism.